Top 10 Trailer Financing Companies for Easy Loans in California
Trailer Financing Companies is what comes to your mind when you just want to land your own trailer on the roads, so your search for buying a trailer ends here.
But before we take a look at the trailer financing companies, let us look at some of the common questions that come to our mind regarding trailer financing.
These are…
How do you finance a trailer?
How to buy the trailer that you want?
What is the price of the trailer?
How do you submit the loan application for trailer financing?
How long can you finance a trailer?
Can you get a loan for a trailer?
How do you get approval? And so on.
So here I would love to brief you about trailer financing and the best trailer financing companies around California and the United States.
It would greatly help you to find your dream trailers with easy finance and instant loans.
Now you are stuck up with other questions, right?
Such as…
How do I approach a trailer financing company?
How do I find a representative for a company?
Which are those companies that offer both good and bad credit loans?
Which companies can help you to get instant approvals on loans?
How to get the best rates from a company? And so on.
So I will describe all these in detail below.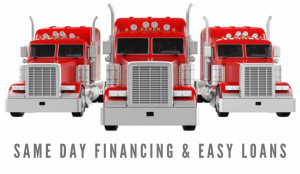 Top 10 Trailer Financing Companies in California, United States
You may try to finance a trailer through a bank in your location but I would not typically recommend that since there are so many banks who don't offer trailer financing.
Because if they will finance a trailer the process will typically be very slow. So I would suggest you get the finance from a trailer financing company or an equipment funding company because they specialize in financing and supports loans, especially for equipment, trucks, and trailers.
So let us take a look at some of the best trailer financing companies in California and the United States.
Singh lending Solutions is one of the best trailer financing companies in California and it includes various types of financing options.
From commercial equipment financing to personal finance you can apply for any financial needs and trailer financing was never an exception.
So if you're considering trailer financing and searching for a good trailer financing company then I must say you're in the right place. Singh lending keeps all its customers at first priority.
Singh Lending will help you to set up a quick financing plan for you that gets you the trailer in no time that you want.

So applying at Singh Lending will be one for the best decision ever that you will make for you, because the company provides one to one deep drive consulting to get your trailer on the roads the easiest possible ways without any hassle.
Singh lending solutions specialize in financing for trailers so you would never regret to get your finance done through Singh Lending, because as the name implies the "Singh" always gives utmost care to each and every customer that approaches to get their trailers finance in no time.
It also deals in various other financings, so if you have any other requirements such as equipment for your trailer, it also offers various term loans for different types of commercial equipment.
And other financing plans such as finance for healthcare, construction, transport, logistics, departmental stores, entertainment production, and other types of product based production companies.
Getting Pre Approval for truck and trailer financing with Singh Lending.
Singh lending solution is always ready to serve its customers to the fullest potential. It is based in Stockton, California. So if you are from California, it is easy for you to visit and get a free consultation.
we as a team personally always stand for those who believe in hard work and never lose their position even in the hard times, as we provide easy to avail commercial equipment financial support.
Our knowledgeable finance representative and experts are always here to make the process of purchasing your trailer a comfortable journey so there's no reason to put it off.
Call, Apply online, or Walk-In for a meeting today to discuss your needs on truck and trailer financing.
You'll know that you made the right choice in selecting us as your true partner.
Singh Lending Solutions will also help you to meet Reefer Compliance in CA
By January 2020 TRU (Transport Refrigeration Unit) compliance is required to meet in-use performance standard after the engine model year or the unit manufacture year, so California based reefers are required to register with CARB within 30 days of entering a carrier's control.
Keeping this in mind Singh Lending solutions is assisting all its customers to meet the government standards and support their customer in meeting the CA reefer compliance.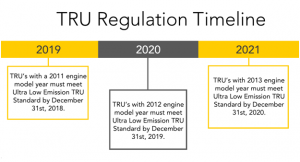 For more details, Call, Apply online or Walk-In for a meeting today so we can help you to upgrade your reefer.
Trailer Financing Solutions at your doorstep
Well my name is Singh and I have been in trailer financing and loans for long years, so for quite a long time now I was thinking of helping my fellow members to get the right financial solutions.
For a long time, I wanted to write something on trailer financing, for my fellow brothers, who are stuck up in bad credit and also for the newbies.
So here I am available for immediate help, who have just decided to lend up to own a trailer and to start their transportation business.
Owning a trailing will help you in building a great business for yourself and also you can scale your business over time.
But most of us are not aware of how to finance the trailer.
So it's my pleasure to support you in this case and you will be with your next trailer soon and get the financing schedule as expected.
Being associated with a finance solution company for years, I have tried to jot down how to finance a trailer easily.
And I hope this article will provide you with great insights and you gain maximum benefit in finding the right company that makes finance easy for you.
There is no doubt there are several trailer financing companies even around California, in the United States.
So I am going to list some of them which would greatly help you to end your search on trailer financing and settle up with an instant loan on hand.
I hope this website and also our company will be able to help you in finding the right financing solutions on trailer financing and other companies that offer the same lending finance, particularly for trailers.
Topmark funding is one of the top-rated business financing company for truck and trailer financing. It is also one of the trusted financial partners for all your needs.
The company specializes in all kinds of truck and trailer financing for its customers. So you can rely on a financial partner like Topmark for required advising planning and structuring your business finance.
So if you are applying for trailer financing with Topmark they will evaluate your entire financial picture and not just your current transaction.
They take the time to look at the big picture to ensure that the best transaction has been structured for your business
With Topmark your journey into trailer financing is quick and easy, so you can get pre-approved anytime.
How to finance a trailer with Topmark?
The funding process is quite easy and simple at Topmark
Apply Online: Fill out the contact form and one of the truck funding specialists will call you ASAP. You can also call for immediate assistance.
Select a Solution: If you are applying to finance a truck or a trailer, specify your requirements so a funding specialist will contact you to go over your funding.
And business needs to understand your core requirements to help you find the best solution that meets your objective.
Review Documents: One they determine the best truck or trailer financing solutions for you and your business, documents are generated and emailed for review and signature. An electronic signature is acceptable on most documents
Get funded: After the signed contract is returned, they will process your documents which may take 1 to 3 days.
Get Pre-Approved: Click the pre-approved button to get pre-approved in minutes with no hard inquires, unlike other competitors.
Great! Rock Solid also has the perfect solution for you as it deals with full fledge commercial equipment financing agreements.
So why bother opening a new line of credit on your personal profile and risk lowering your credit score when you can simply open a line for your business with this company
Rock Solid is a professional financing services provider in trailer financing and other equipment loans.
If you are looking for a solid financial plan, Rock Solid provides every detail about how to finance a trailer for your business.
It offers a safe and efficient finance process tailored items to dealers and retail customers.
The company is located in Texas with customers across the United States.
And whether you've picked out that perfect trailer at your local dealer or you've found "the one" from a private party on Craigslist, eBay, or anywhere else, Rock Solid funding is ready to help.
Rock Solid Services Overview
Rock Solid has contributed to many success in achieving a well above average approval ratio with the following offerings such as
Low Rates
Flexible Terms
Quick Turnaround
Leasing Options
Competitive Rates
All Credit Welcome
How to apply for trailer financing at Rock Solid?
Whether you're a dealer looking for an additional source for your customers' financing needs, or a shopping consumer looking for financing, Rock Solid Funding, LLC can provide many options and terms for you to choose from. Personal, Commercial, Self Employed retail instalment loans, and leases are also available.
So the simplest and easiest way out is to complete the credit application, call a specialist or Fax your application.

PJ Trailer is a brand that was established in 1991 as per the information received from the company's website.
It is one of the premier trailer manufacturing companies in North America which deals in various kinds of trailers such as dump trailers, utility trailers, tilt trailers and much more.
So if you are looking for trailer financing PJ Trailer is a good option for you because the company helps its customers in getting the financials to work for you.
You can get it done through their dealer network or directly from the company because they have extensive financing options for you.
They are synonymous with high-end, superbly constructed trailers where they manufacture Flat decks, Deck over, Tilts, Dumps, Car hauliers, & Utilities.
According to PJ, the trailers are equipped with premium components and feature a 3-year frame warranty.
Fast Secure and Hassle-Free Financing
Financing a trailer is very easy with PJ Trailer, so if you really want it to happen for you to be fast, you don't have to wait on slow approvals and tedious paperwork.
So qualified buyers can get the trailer even with no down payment
You can also find the right duration and terms upon your budget
So it is usually fast secure and hassle-free
How to apply to PJ for financing a trailer?
It is as simple as
Step 1: Filling out an online application form which is usually 3 minutes approval process
Step2: Selecting the best financing option that suits your needs.
Step3: Send your documents easily via email which you can sign in via your computer or mobile devices
Step4: And leave with your new trailer.
Norco Trailers Financing is a family-owned and operated business that has been proudly serving the community since 1987.
The company sells the best Brand Trailers: Featherlike, Pace American, Look Trailers, Innovative, Everlite, and PlayCraft Trailers.
So if you are looking for Trailer Financing Companies? Narco Trailer Financing can become one of your best potential partner for your trailer financing plan.
So if you need financing for your trailer purchasing, Narco Trailer Financing can help you better.
They have experience of working with many financing companies to help you with the funds you need for financing a trailer.
The company also carries both Open and Enclosed Trailers, and Promise to stand behind EVERY trailer they sell!
Norco Trailers has stores located in the heart of the Inland Empire and San Diego County in Southern California, and it is one of the BEST places to buy a trailer.
However, you can do the financing approaching Narco representative or from other trailer financing companies.
Cornerstone is a leader in Truck and Trailer Financing providing solutions for the owner-operator for over 35 years.
The company specializes in financing semi-truck tractors and trailers from mid-size to long haul and to both new and used equipment.
Cornet realize that bad credit does  not always represent the ability to pay a new obligation,
So they consider an application for credit damage as well and support startups to the fullest potential to finance a business.
Most of the Credit deficiencies that Cornerstone financial services accept are:
Start-Up Owner Operators
Past Credit Deficiencies such as tax liens, bankruptcies, repossessions, collected accounts, late payments, closed accounts, judgments, and high inquiry trails
Recent Turndowns
Divorce or a prior bankruptcy
Lack of Commercial Drivers License (Class A)
Use of a Co-signer or Additional Collateral to enhance request
Limited Credit History
Short Job History
3rd Party Sales
Finance of Retrofits for adherence to the new California Emission Laws
Payoffs or Cash Out Requests
So if you are trying to finance a trailer, Cornerstone trailer financing may be a great choice for you.
How to Apply for Trailer Financing at Cornerstone?
Financing a trailer from Cornerstone financial is quite easy
So getting in touch with them is always easy during business hours
You can simply call on their toll-free number, office number or fax.
Also, you may apply online and their representative will call you to discuss your needs about trailers and trailer financing in particular.

With competitive rates and terms, financing can provide immediate access to the trailer you need.
And Big Tex Trailer financing assures and expedites trailers financing in no time.
Big Tax trailer world has locations all across the United States and California, so if you hear at California; Trailer world is just near you.
Thus you are one step closer to owning a new or pre-owned trailer suited to meet your requirement.
Big Tax Trailer is a 20 years old trailer financing company specialized in various kinds of trailer inventory.
But it is not just about inventory; Big Tex Trailer especially is one of the largest and established brands in the United States.
It deals in almost all kinds of trailers such as the dump trailers, cargo enclosed trailers, equipment trailers, utility trailers, tilt trailers, horse trailers, race trailers, truck beds, specialty trailers, and much more.
So if you are planning to finance a trailer, well Big Tax Trailer financing is one more option you have.
How to apply for Trailer Financing at Big Tex?
Apply to Big Tax with fast and easy financing. It has instant approval and same day funding.
Big Tax provides flexible financing options that make owning a trailer quick and easy.
It usually offers express finance which has specialized in equipment funding.
So you can apply online, the online application is fast easy and hassle-free with flexible payment terms virtually for everyone.
Express financing starts with no down payment and without breaking the bank, it is fast and easy with the knowledgeable advisers who can expedite any deal
So the simple process is
Fill out the Express online application
Select the financing option that best suits your needs.
Quickly, documents are sent via email and can be signed from your phone or computer.
Leave with your trailer
Trailer Plus is one of the largest factories owned Trailer Dealership in the United States along with branches in California
So if you are ready for a trailer financing and you fall short of cash, Trailers Plus financing is best suited to your financial needs.
The Trailers Plus Financing offers to finance for the enclosed cargo trailers, utility trailers, dump trailers, equipment trailers, and much more.
So here are Trailers Plus Financing you have great financing offers such as no penalties for an early payoff along with the lowest interest rates as low as 8.95%.
However there are also other financing options available to Trailers Plus Financing such as the local banks and credit unions, credit cards and co-signers from the family in case your credit score isn't good, so you can always get someone close to you to co-sign on a loan with you.
You may also wish to join the Trailer Plus community to stay update
How to apply for trailer financing at Trailers Plus?
Trailer financing usually does the finance for your Express currency. Express is usually a product of Currency Capital.
BY far currency has processed over $800 million in business transactions.
So financing is usually hassle-free here with No down payment required
Pay off your loan anytime without penalty
And you have direct access to your own Currency Finance Adviser.
Truck Lenders is one of the leading commercial truck and trailer financing company in the country. It has been a direct lender for commercial trucks, trailers and construction equipment since 1977  serving the needs of the American trucker for over 30 years. At Truck Lenders USA, the entire staff is committed to exceptional customer service to support your success.
The company's commercial leasing department works to establish relationships with companies seeking equipment financing and custom financial solutions for their commercial transportation needs.
It is one of the best commercial truck and trailer finance company in the United States with the ability to finance $15,000 to $250,000.00 on application-only programs to our for jumbo leases up to $1,000,000.
How long can you finance a trailer?
The commercial financing programs can typically have approvals within 24 hours of submission.
Leases vary from 24 to 60 months in length, with a wide variety of payment options, including low down payments and 10-15% residuals to keep monthly equipment costs down.
For more financing option check out the guidelines
How to process trailer financing through Truck Lenders?
Trailer financing at Truck Lenders USA is a Same Day Approval process
It is usually a 3 step Easy application process and can get you qualified in less than 24 hours.
Download Short and Easy Application: Only one page to your Approval! Complete all areas of the application and fax it back to them so that they can make a quick credit decision!
Bank Statements for the last three months: Download and send the statement for loans up to $125,000. However, if the loan amount is over $125k it is required to submit additional financial information.
Once you have decided what commercial vehicle you are interested in financing to send a copy of the invoice or bill of sale.
Utility trailer sales have been around in trailer financing for over 25 years and providing sales, parts, and service in Southern California.
The company is here around since 1914 and it is one to of the leader in the production and selling of quality trailers.
It manufactures and deals in all used and new trailers including parts and services.
So if you have made up your mind to buy a trailer from a utility trailer and is in need of funding, this commercial equipment financing company supports trailer financing of all kinds.
With its best railers and aftermarket support through excellent services, the sales support people here are knowledgeable professionals and courteous to help you finance a trailer for you.
So while looking for trailer financing you can count on Utility Trailer Sales of Southern California to offer the best financing solutions for your business.
Applying for trailer financing at Utility
Applying for financing a trailer is simple at Utility, you only need to fill an online application form on site.
Also may find the rates very competitive at Utility as they are associated with companies who are financially strong.
So whether you're looking to finance a trailer or a fleet, the team at Utility can tailor a program for all of your financial needs.
Flexible and attractive programs can be created to help you realize the most benefit from your investment.
And the credit department can turn around your application quickly and begin the process of getting the trailer or trailers you need, whether new or used.
Over to you in conclusion: A key takeaway
I know there are several other big financing corporations that provide trailer financing.
But most of them come at strict credit qualifications, and it is beyond the scope of this article to list all of them.
However, if you are in and around California we would appreciate your effort to get in touch with us.

The consultants at Singh Lending are always ready to provide full support to their fellow brothers and for all that is required to finance a trailer with minimum hassle.
However, you must keep in mind a few things before you plan to finance a trailer.
When financing a new or used trailer from any trailer financing companies, the rules are pretty much the same.
They will always look at the make, model, age and condition of the trailer, as well as your creditworthiness.
To get the best trailer financing terms possible, make sure you have good credit.
Some trailer financing companies may even have strict credit qualifications, like needing a higher credit score.
And others may possibly require a down payment to get a lower interest rate and credit score.
The loan term may depend on the amount you want to finance.
A five- to six-year loan term is a smart financial decision, but a longer-term will give you more flexibility on your monthly payment amount.
I wish you a happy buying journey to land your own trailer soon.